March 28, 2016 | Comments Off on Creating Sketches in the Field |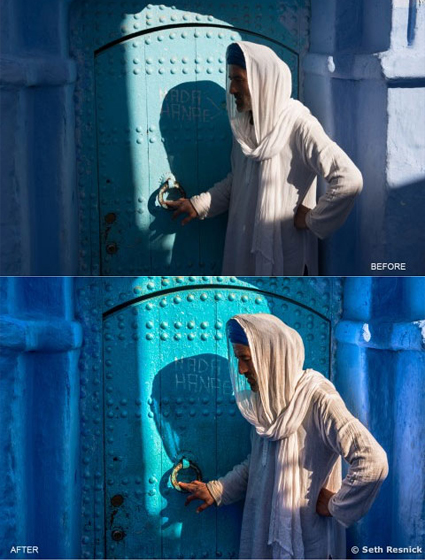 Seth Resnick
When I'm on location, I shoot lots of material. I cull my work constantly, and feel relieved every time I delete another hundred or so images. Some people are amazed that I delete anything, and almost everyone is amazed at just how much I delete.
In the field, I make very basic adjustments. I take the three-star and four-star images and put them in a collection. They are a collection of the best of what I shot, but not necessarily portfolio images. From these sketches I eventually select a few of the best and, after some additional work, those become portfolio images for galleries and prints. The sketches from each of these trips are posted at http://www.sethresnick.com/recent/
These sketches are a critical step in my creative process. I need to live with the body of work for a while before I can even get to point of really selecting the finals for galleries and exhibitions. I also find that I need to get over the initial "wow" factor of being on location. It's funny how some images that totally sizzle in your mind when you click the shutter begin to fizzle out when you look at them a week or so later.
Eventually I can pick images from my sketches to include in my portfoliohttp://www.sethresnick.com/portfolio/, but it is much easier for me to get to this point when I have an intermediary step like my sketches.
Read more about my Contact Sheets on B&H.
Read about John Paul Caponigro's Contact Sheets on B&H.
Comments
Links
Search
Recent
Archive
Categories
Subscribe
Get the RSS Feed