Leaders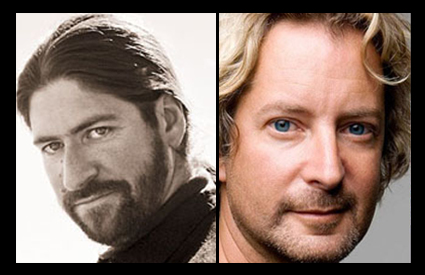 John Paul Caponigro & Seth Resnick
John Paul Caponigro
John Paul dynamically combines his background in painting with traditional and alternative photographic processes using state-of-the-art digital technology. His life's work is both a call to connection with nature and a call for conscientious creative interaction in our environment during a time of rapid change. His art has been exhibited internationally and purchased by numerous private and public collections including Princeton University, the Estée Lauder collection, and the Smithsonian. Respected as an authority on creativity and fine art digital printing, he is a highly sought after speaker, lecturing extensively at conferences, universities, and museums, in venues as diverse as MIT, Photoshop World, Google and TEDx. He leads workshops globally. John Paul's work has been published widely in numerous periodicals and books including Art News and The Ansel Adams Guide. A contributing editor for Digital Photo Pro and a columnist for the Huffington Post, he is the author of Adobe Photoshop Master Class and the DVD series R/Evolution. John Paul is a member of the Photoshop Hall of Fame, one of Canon's Explorers of Light, an Epson Stylus Pro, and an X-Rite Coloratti. His clients include Adobe, Apple, Canon, Epson, Kodak, and Sony.

Learn more at www.johnpaulcaponigro.com.
Subscribe to his enews Insights free.
Seth Resnick
seth@digitalphotodestinations.com
Chosen as one of the 30 most influential photographers of the decade by Photo District News Magazine, Seth Resnick is one of North America's most prolific corporate, editorial and stock photographers. Seth is greatly in demand for his beautiful graphic images in both natural and created light. Resnick has been published in the world's most prestigious magazines. His credits include over 2500 publications worldwide and his clients constitute a virtual list of Corporate America. He is co-founder of D-65, an organization teaching digital workflow workshops, webinars, one-on-one training, tech support, and consulting for photographers, studios, agencies, and corporate art departments. Seth is a partner in Pixel Genius, an X-Rite Coloratti, an Ilford Master and an alpha/beta and feature consultant for Adobe Photoshop and Lightroom
Learn more by visiting sethresnick.com and D65.com
Links
Search
Recent
Archive
Categories
Subscribe
Get the RSS Feed