Alumni Testimonials

Roger Ressmeyer
"The Teachers To Teach Teachers"
"Seth and JP's Icelandic workshop was perfect in every imaginable way. It reignited my creativity and stretched my technical understanding to new heights. They are the teachers to teach teachers, and their laughter and excitement and awe of nature is totally contagious. I will be recommending their workshops to everybody who loves photography." – Roger Ressmeyer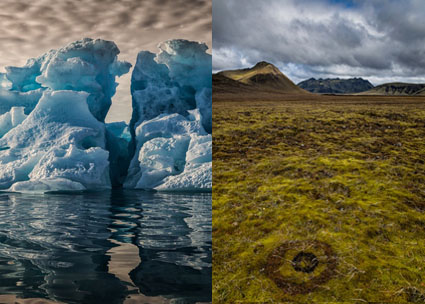 Charlotte Rush Bailey
"Memories That Will Last A Lifetime"
"For those who possess the twin passions of travel and photography, along with an appreciation for good company, DPD is the digital photographer's dream-team.
John Paul has been my mentor since my switch to digital photography.  He has taught me how to be a complete artist, true to myself, while expanding my vision and creative voice.  Seth is a kindred adventurer whose talent in the field is equal to his extraordinary ability to edit, organize and leverage thousands of images.  The two together represent complimentary forces – the yin and yang if you will – across the spectrum of creative thought and expression.
A typical day with them in Iceland, for example, would include shooting mega-gigabytes of images, hiking several miles across amazing landscapes, reviewing images, lectures on technique and creativity, socializing over meals and drinks and telling tall tales into the night to stay awake until the northern lights come out at midnight. You come home with a "ready-to-show"  body of work, expanded vision and talent, new friends and memories that will last a lifetime.
Their destinations are all "bucket list" locations; the photographers who attend are an incredible assortment of talented, interesting and diverse people from all over the world. I only wish they would arrange their future destinations around my travel priorities so that I could travel, learn and experience with them exclusively." – Charlotte Rush Bailey

Jed Best
"Find The Truth Within"
"Several years ago I took a once in a lifetime photographic trip to the Antarctic. Two of the professional photographers who were instructors were Seth Resnick and John Paul Caponigro. Both of these individuals have become very good friends and mentors. When they formed DPD and announced a trip to the Artic I immediately signed up. I was truly amazed that both Seth and JP  were more interested in me getting a great photographic experience than they getting that special shot for their prints or stock agency.
Ever day there were workshops on image making, workflow and processing via Lightroom. They had picked the zodiac guides so that we, the attendees, would have the best photographic experience. I remember being on the zodiac with Seth and our guide Alex, suggesting that we wait because there were likely to be more "calvings" from the glacier in front of us. (I have included an image taken from that position.) Any other person would have moved on to another location but Seth had worked with Alex before and together they knew to wait for what was a good image and the location to obtain that image.
JP is a special person who I often tell people has an "old" soul. He and I have had many conversations on being true to one's own sense of an image. He encourages the student to find the truth within them and express it via a photographic image. His mentorship and friendship to me has be invaluable and very special. Taking a workshop with both of these gentlemen is a very special experience." – Jed Best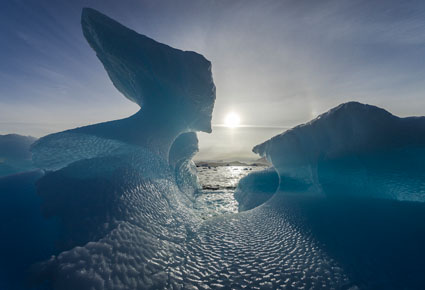 Campbell Gunn
"Friends For Life"
"After completing three adventures with DPD, I would recommend their workshops to any photographer looking to take their vision to that next level. From JP's creative inspiration to the intricacies of Lightroom with Seth as well as the opportunity to rub shoulders with legendary guest instructors, there is something for everyone on a DPD trip. I have particularly enjoyed the sense of community and the opportunity to learn from other participants – some of whom are now friends for life. As photographers we are all engaged on a never-ending journey of discovery – of the world around us and of ourselves. For me DPD workshops are waypoints on my voyage and I encourage anyone with a sense of adventure to join us." – Campbell Gunn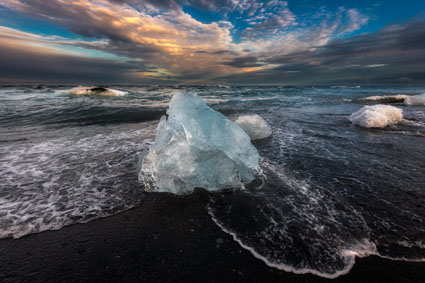 Michael J Quinn
"Diversity That Makes This Experience Unique"
"There are a couple of things that make these adventures appealing for me. First it is the dynamic between John Paul and Seth. They both have a unique approach to not only photography but philosophy and just life in general. I think that they play off of each really well and that both of their unique styles somehow compliment each other. A person can learn so much from a single instructor in just one trip but to have two or more instructors is just exponentially better. They tell this story about an Antarctica trip where they are shooting standing side by side on the ship deck. Seth with some insanely long lens and John Paul with some insanely wide angle and they turn to each other and ask what each other is shooting. It is this diversity that makes this experience unique and varied.
Then there are the locations. They are traveling to some of the most remote, least traveled places in world. Antarctica, Iceland, Greenland, Patagonia, Atacama Desert plus many more in the works. They go out of their way to not only get to these places, but to do it well. They push the local crew to get into the out of way nooks and crannies along with the big, more well know locations. They are always flexible and change plans according to conditions to maximize the experience, to maximize the potential of being in some great locations, with great light and perhaps to walk away with great images.
I have traveled with both of these instructors / mentors. And I will again. They provide a unique experience. An opportunity to learn, to enhance your skills and vision and story. We are all just the sum of our own stories. Traveling with these two will surely add to yours." – Michael Quinn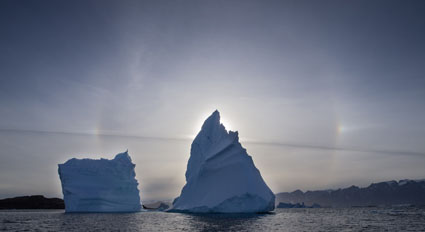 Cathrine Spikkerud
"Pushing  Me Forward"
"I'm an eager amateur photographer who also uses photography for communication purposes as part of my work with oil spill risk assessments. I travelled with Seth Resnick and John Paul Caponigro to the three Arctic islands Svalbard, Greenland and Iceland in September 2012. It was a creative eye-opener! The locations were stunning – wild, environmentally precious and unbelievably beautiful and photogenic. The awe-inspiring nature was completed with fantastic fellow travellers who ranged from experienced professionals to passionate amateur photographers, all who contributed to the adventure, and I formed several new friendships.
What made this trip more than a great expedition was Seth and JP's combination of practical technical lectures on Lightroom, advanced processing of images as well as inspirational lectures on story-telling and creativity. The four excellent instructors all contributed to pushing  me forward in a big leap towards more conscious use of photographs and improved creative and technical abilities. I especially appreciated the one-on-one sessions with personal feedback and food for thought. The two weeks were packed with learning, almost overwhelming, but the input given by DPD was of a kind that made me focus much more on where I want to go with my photography. The greatest take-away was that the learning continues afterwards as it was much more the beginning of a personal process than a photo course.  I am already booked for my next trip with DPD to Antarctica – to play with more ice and to continue that process." – Cathrine Spikkerud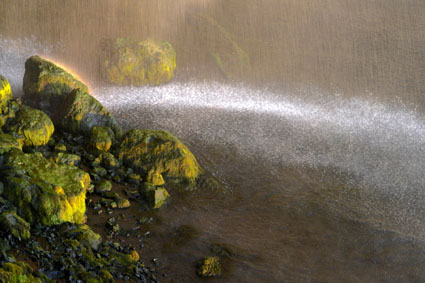 Olaf Willoughby
"Unique Blend Of Skills"
"I've been fortunate enough to travel with DPD to both the Arctic and Antarctica. What makes them special is the unique blend of skills offered by JP and Seth, the local area expertise and the quality of participants they attract.
No matter which aspects of photography interest you, JP and Seth have it covered. From art history to Lightroom workflow, from composition to compositing, they are generous with their time and knowledge.
Of course I can travel to these destinations by myself. But DPD have the local connections to get me to the right locations at the right times. Places I wouldn't otherwise know about. The cherry on the cake for me is meeting, shooting and sharing the experience with like spirited people, some of whom have become lifelong friends." – Olaf Willoughby
"They say that spontaneity brings the best things. I hadn't planned upon coming back to Iceland this year.  But at the last minute I changed my plans and found my way back.  John and Seth took on the challenges that nature that at them and turned what could have been disaster into w wonderful week. I've traveled throughout the lower half Iceland on several occasions. And as you come to a new valley, as you come to a new landscape, you are struck by its raw beauty. If you stand still, the landscape doesn't necessarily tell you how big it is. It doesn't really tell you what you're looking at. That's the beauty of working with Seth John Paul and Ragnar they guide you throughout the country and to, to your true aesthetic.  They help you see what you might have missed. And to find different paths that lead you to different ways of seeing."
Dennis Lenehan
"To Get Where We Really Want To Go"
"John Paul & Seth,I want to thank you for the recent Antarctica workshop. It was both rewarding and fun. Antarctica was, of course, wonderful. So many people use the word pure. I see why. Pure blue and white colors. Clean air, ice and water. Not much evidence of man. Yes. pure.I learned much from you two. More important I know I can learn a lot more from you. I expected as much from Antarctica, and the workshop time. But the way you managed the peripheral  things is what was unexpected. The ship – great choice. The casual  tasting of the great Argentine wines which rapidly created a little community. Brilliant. The way you interacted with the crew that allowed us to push the envelope a bit in Zodiacs to get where we really wanted to go. Nice work."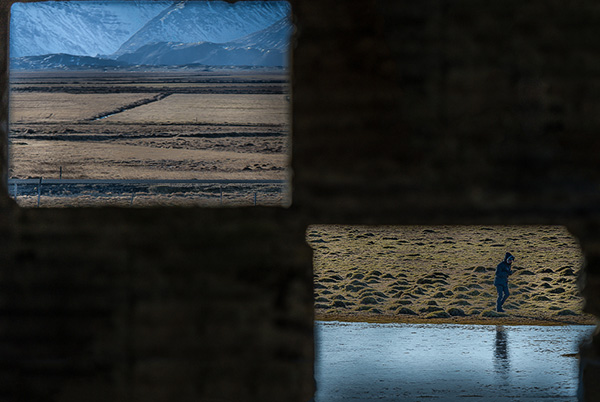 Michelle Olenick

"Helping Me Accomplish My Goal"
"Seth and JP,Thank you for an amazing trip in Iceland! You asked us on the first day what we wanted to get out of the trip….thank you for helping me accomplish my goal. As I mentioned, I am not a landscape photographer but through your guidance, feedback and one-on-one review of my previous work and my strengths, I was able to apply my interests and vision to the landscapes and made some successful images.Ragnar was a great resource on Icelandic history, people and landscapes. With Ragnar's navigation and Ziggy at the helm, we were able to avoid all of the bad weather and see four wonderful sightings of the auroras.I had a great time – thank you for a lot of laughs and your welcoming spirit!  Looking forward to the next workshop together!"
Tom Barry
"Visit New Worlds"
"If you always wanted to be a member of the Star Trek "Away" team with Kirk and Spock and visit new worlds, this is the trip for you. Instead of phasers and tricorders, bring your cameras, lenses and digital cards.  Bring lots of digital cards. As a member of this "Away" team, you will go where few have gone before. You will travel over bumpy roads through stunning, high altitude terrain.  You will gladly pay this small price, however, for the opportunity to take photos of epic scenery, shots that will fill your hard drive and hang on your walls for decades. Each member of the trip team, from drivers to guides to the lead photographers: JP Caponigro and Seth Resnick, was superb.  Given the rustic venue, the amenities were first rate. Yes, it is a bit rough but be prepared to be pampered too. The last day as the sun set over a salt dune, our group broke out in spontaneous applause. Some of the clapping was for the spectacular sunset and some for the incredible team who helped us participate in a unique adventure. If you are up for a challenge and want to come home with wonderful, unique photos, I highly recommend the trip to you."
"I tried to pick the best for my first workshop and I did! Spending a week with Seth and John Paul is something I will always remember. Their passion to deliver the best each day was incredible."
"On this trip, I was hoping to learn outdoor photography techniques and visit a new locale. This week in Iceland has been spectacular. Seth, JP, Raggi, Einar and Crew have made it one awesome experience. A great deal of both practical and theoretical information has been taught, in a stunningly beautiful place. It has been a vacation I will never forget. Thank you all."
Joelle Rokovich

"Came Back A Photographer"
 "I have not written to you earlier as I am still processing everything about the trip.  I am kinetic and struggle with finding the right words to describe my feelings.
I went to Antarctica and came back a photographer!
Your patience and passion are boundless.  Thank you so much for sharing what you do both as artists and mentors.  You have changed the way I see, interpret and capture the world."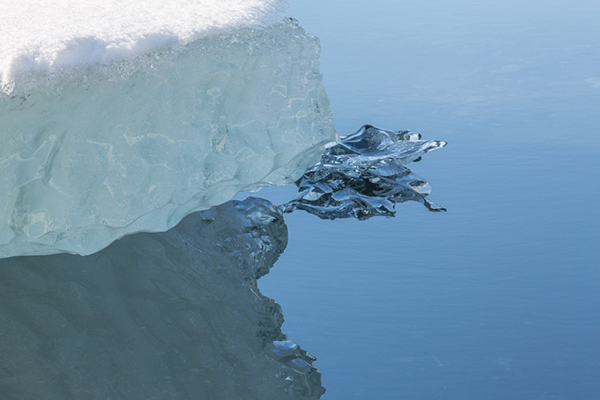 "The overwhelming experience of been abel to see the Northern Lights, the amazing landscape, the beautiful detail  of the ice, the chance to learn from JP, Seth and Ragnar and for a perfect final a helicopter for aerial perspective. If you add to that a great staff lead by Einar in charge of logistic and a great group of travel mates, you just have a experience of a life time. Thanks to all."
"Despite the record breaking snow storm, JP and Seth made the most out of challenging conditions to deliver a great workshop.  By the end of the trip, the weather cleared and we were all rewarded with a truly magical aurora experience.  This won't be my last trip to Iceland!"
"The Digital Photography Destinations Focus on Nature photography workshop in Iceland far exceeded my expectations… it was organized, informative and best of all, a lot of fun."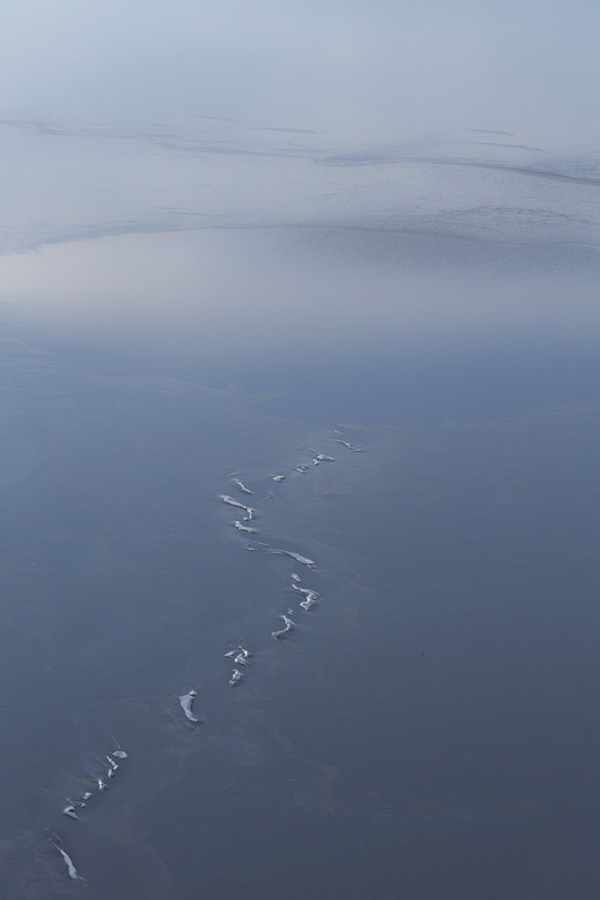 Barbara Ventura
"Connect To A World Of Creativity"
"To experience a Digital Photo Destination workshop is to connect to a world of creativity, enjoyment and discovery of what goes beyond capturing images!"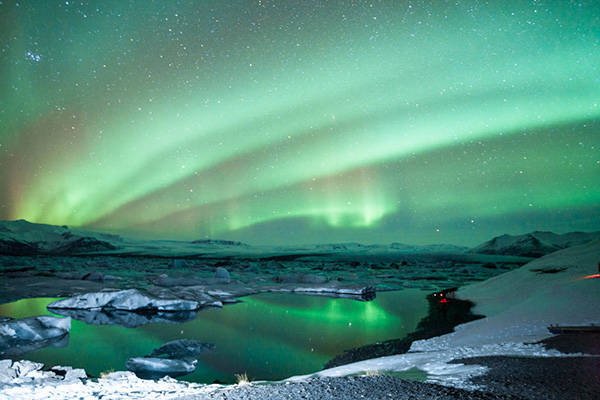 Mike Gotta 
"An Incomparable Lifetime Treasure"
"The experience of the Iceland  Digital Photo Destination workshop was one of pure, off-the charts adventure. To interact and experience the raw, overwhelming drama of  winter time Iceland while in the company of  warm, funny and highly experienced professionals is an incomparable lifetime treasure."
Cathrine Spikkerud
"My Own Style And Voice"
" My second trip with JP and Seth went to mysterious and mythical Antarctica. When presenting myself to the group I found  I was one of the many who wanted to find my own style and "voice", and developing this became the quest for the journey. I'm a biologist working with especially sensitive marine and coastal environments, and my purpose of photography will often be a documentary, observing style – not interfering with Nature, but enjoying its shapes, colours and beings in all their natural beauty. I wanted to learn how to move others to feel the sensitivity of this unique environment. It hardly gets more sensitive than Antarctica.
What I like best about DPD is that you are not encouraged to copy the instructors' style of processing, but you are tought the theory behind the tools you need to process your image to reach your goal. By giving you something to think about,  you are prompted to make your own decisions and interpretations of the scene you have in front of you, or the image you are about to process.  I marvelled at the many ways of interpreting the Antarctic light! To me, coming from a Nordic, naturalistic point of reference – it was all about the white, clean ice and the wildlife living on the edge of ice, to others it was about the dark! It was so inspiring to see these different interpretations of the same view. Each of us found our own style in line with our personality and background. I will always value the artistic influence of Seth and JP, the various philosophical views shared by them and my fellow travellers, and the general feeling of wellbeing and gratitude that I think  we all shared on the trip. Once again, I felt that my photography took a leap forward in the process of developing a more determined sensibility that is my own, and once again, I came back changed. "
Benoît Feron
"Fantastic Journey"
"I was very fortunate to spend a fantastic journey in a fantastic group led by two experts in a breathtaking environment. The beauty of Antarctica is extraordinary and I was very happy to get to know each of you, your different but rich personalities and your photographic sensibility. I also learned a lot and I thank especially Seth and JP to have organized  this trip. I hope to see you all in other occasions!"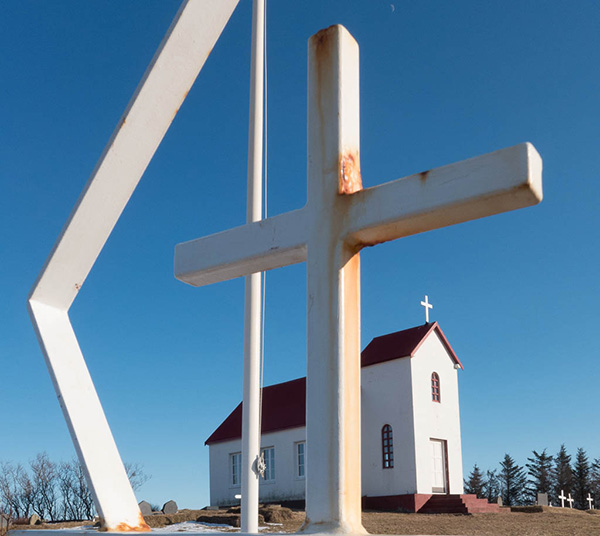 Ruth Oratz MD
"Renewed Energy And Excitement"
Art Of Creativity – January 2016
"When Seth and JP told me and Albert not to bring cameras to the Creativity Workshop, that we wouldn't need cameras, in fact wouldn't be using cameras – we didn't believe them. After all we had traveled to the ends of the world, the remotest places on Earth – the Arctic, the Atacama, and the Great Namib Desert, for sand dunes and ice, from the Sahara Sun to the Northern Lights of the Aurora Borealis – all to take pictures, make images, hone our photography skills. Having just returned from 3 weeks in Japan on another DPD photography/travel adventure, we were eager to continue to work/play with our cameras. How could 2 professional photographers run a Creativity Workshop without cameras?
Upon arriving in Florida, welcomed into Seth's gracious and accommodating home we met the other workshop participants and resigned ourselves to face the challenge of a photography creativity workshop without cameras ! The notion was beginning to sink in. We would not be using our cameras. Rather we would be using our visual perception, along with all of other senses to creatively explore creativity.
The workshop was a careful and mindful consideration of how we each use photography as a means of creative expression, an acknowledgment of influences – artistic, cultural, personal, conscious and subliminal, an articulation of concepts and messages and an effort to refine a personal vision, define an individual style, to literally "write in light". Tell a story, paint a portrait, convey emotion and energy through form, color, line; express ideas and dreams in composition, texture and tone.
Seth's home provided a comfortable and safe place to share thoughts and photographs with our fellow workshop participants. We met a group of diverse and interesting photographers who had come from Hawaii, Maine, California and New York, from the Everglades and Miami Beach and all points in between in Florida, to work together on this question of creativity. WE engaged in a series of mental exercises, word play, guided meditation (led by Seth's lovely wife Jamie), sharing and critiquing one another's photographs and verbalizing the thoughts and feelings behind making these pictures, all the time directed and encouraged by Seth and JP. Specific resources for further reading and development were provided at each step.
We found over the 4 days of the DPD Creativity Workshop a renewed energy and excitement about photography. We found a crisper, clearer sense of how to think before we next lift the camera to peer through the viewfinder, and certainly to carefully pause before pressing the button to take a picture.
Now back home, we have energetically carried cameras about and in a more engaged and hopefully informed way, continued to work/play on using photography as a means of personal creative expression. The DPD Creativity Workshop will certainly inform our next big travel experience as much as wandering around our backyard.
By the way, the food and wine were awesome !!!"
Links
Search
Recent
Archive
Categories
Subscribe
Get the RSS Feed