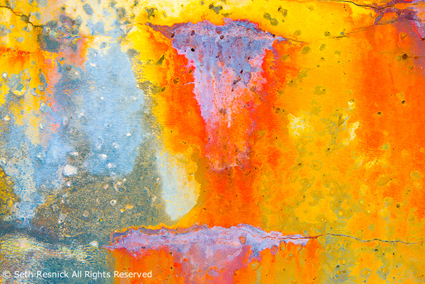 There's limited space in our upcoming workshops.
Reserve Your Space Today!
Antarctica – 2/18-2/27, 2016  SOLD OUT Wait List
Atacama – High Deserts – 3/19 – 25, 2016    SOLD OUT Wait List
New Zealand – Epic Landscapes – 4/11-24, 2016 Space Is Limited!
Master Class – 5/13-17, 2016  SOLD OUT Wait List
Master Class – 5/19-23, 2016   1 Space Left
The Art of Creativity – 9/11-14, 2016 New!
The Art of Processing – 9/16-19, 2016 New!
Namibia – Dramatic Dunes- 10/28-11/10, 2016  SOLD OUT Wait List
Antarctica – 2/1-/2/10, 2017 SOLD OUT Wait List
Antarctica –  2018 2/18-27  Register Now!
If the adventure you want is SOLD OUT …
Email seth@digitalphotodestinations.com for our WAIT LIST.
Be the first to hear about new adventures.
Sign up for our EARLY ALERT LIST here.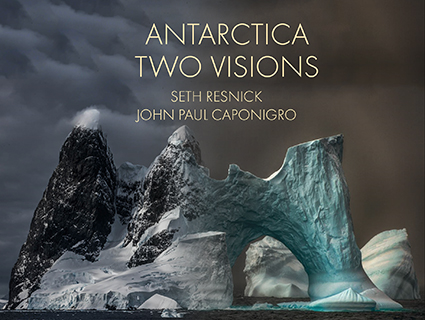 Enchanting Antarctica is explored in this beautiful ebook.
Individual portfolios are followed by a selection of images shot at the same locations at the same times by both artists.
Essays include personal responses to place and insights into the many influences that arise by working side-by-side.
It's inspiring!
46 images
60 pages
$19.99
It's free for a limited time only!
By supplying your contact information you authorize DPD to contact you with more content.
Sign up for our early alert list and get this PDF free.
Download DPD's Bucket List here.
When Seth Resnick and I started Digital Photo Destinations workshops we picked locations from our bucket lists – and we still do. We go to the places we feel our lives would be incomplete if we didn't visit them.
What's on our bucket list? Climb glaciers and into ice caves above Iceland's Jokulsarlon; fly helicopters over 1000 foot high coral dunes in Namibia's Sossusvlei, ride camels in Morocco's Erg Chagaga; sail through the world's largest ice fiord in Greenland's Illulisat; glide in zodiacs through Antarctica's "Iceberg Graveyard"; drink tea along China's Li River surrounded by its misty mountains; walk through Shinto garden shrines in Japan's Kyoto (both in spring bloom and fall color). These are just a few of the things on our bucket list.
What's on your bucket list? If you don't have a bucket list use ours to start one; you'll do more of the things you want to do. If you do have a bucket list, you may decide to add an item or two you see on our bucket list. And, if you find a destination that's already on your bucket list here, we hope you'll join us.
Find out about our next Digital Photo Destinations adventures here.
See more in our contact sheets from previous adventures here.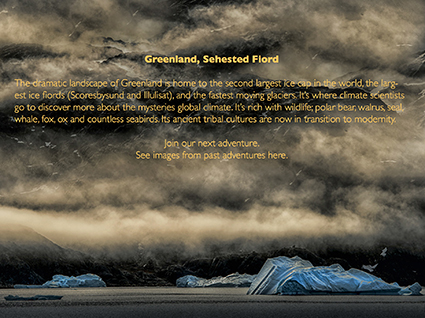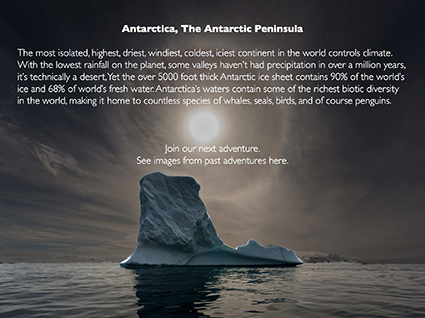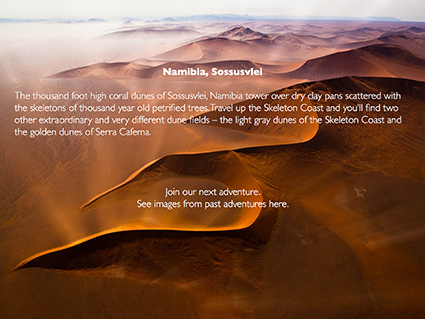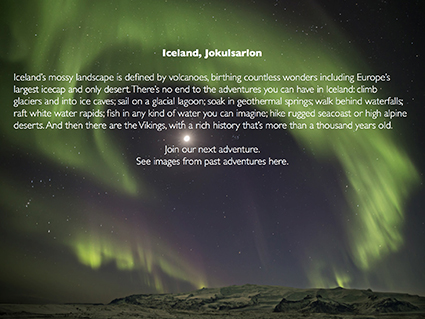 Notes From JP
There were many surprises on our recent DPD workshop in Iceland. Anticipating auroras we encountered heavy weather, which we expertly dodged with resourcefulness of our hosts at Focus On Nature.
In the images I made during this week I found something old and something new. I revisited a few old themes – reflections and ripples. I connected new themes – contrails and tire tracks. But the bird's eye views we saw during one hour of aerials both over frozen highlands and along flowing rivers were the most captivating. Related to aerial images I've produced in Namibia, I'm sure now that this kind of photography is something I'll do much more of in the future.
That said, it's really the relationship between a new image of a wave and an earlier one of a waterfall that excites me most. I thought that I hadn't found what I was looking for, great images of auroras. But when I saw this wave repeatedly crashing into the air, I realized I actually found what I'd been looking for for quite some time. Expect the unexpected?
Find out about our next Iceland adventure. Email seth@digitalphotodestinations.
Find out about new DPD adventures.
Notes from Seth
One of my goals for our DPD Iceland workshop was to add to a project on sensuality in nature and I was rewarded with several images. Although not yet what I would consider a body of work, I am well on my way.
I always have multiple projects at one time and was able to continue with themes about layers and compacted spaces, reflections, textures and wonderful earth patterns from a helicopter.
I also experienced first hand the largest wave I have ever scene. A slight miscalculation in distance and I was soaked to the bone….
see the rest of Seth's contact sheet from Iceland
Notes from JP
I anticipated being out of my comfort zone for the majority of my recent DPD adventure to Morocco. As a surreal landscape photographer I've had very little experience with street photography and portraiture. It was great practice. I did better than I expected. Practice makes better. While I don't plan to release any of these images, my vision and skills are stronger for having made them. The questions that were asked and clarified were the most important. "What kind of chemistry is necessary for an authentic event to happen?" "How many ways can you start chemical reactions?" "How long does it take?" "In which peak moment is this most intensely felt?" "How do the images you make reflect your personal relationship to the subject?" Ironically, it might be easier to answer these questions when photographing people than landscapes, but they're equally valid for both.
I anticipated the days in the deep deserts to be the most personally productive – and I've got some good raw material to work with. It's unfinished. This raises, another good question. "When is work complete enough?" But I made one rough composite, which gave me proof of concept. Though I'm sure there will be surprises along the way, I know where the work is going and what it will take to complete it.
Find out about our next Morocco adventure. Email seth@digitalphotodestinations.
Find out about new DPD adventures.
Notes from Seth

Morocco was visually incredibly exciting. The Sahara bought us breathtaking dunes and even a full on sandstorm with a tornado. One of my goals was to photograph the people of Morocco in addition to the colors of Morocco. The best and worst part of the trip was photographing people. I have always had a comfort zone photographing people every  since my journalism days but this was different. It was much more challenging and much more rewarding.
 
The Quran, the Islamic holy book, does not explicitly prohibit the depiction of human figures but in a Muslim country it is generally frowned upon to depict the human figure. Like many photographers I encountered many difficulties shooting portraits in a land where people have superstitious apprehensions towards the camera, and ofter see photography as a tool that steals the soul of the people. That said I also found that it wasn't purely religious. Morocco has become a vibrant and very busy tourist destination and many of the locals may be feeling increasingly like they are being placed on display or under a microscope- and highly likely multiple times in any one given day!
An interesting and efficient by-product of this is that there has sprung up an unofficial "trade" of sorts whereby it has become the accepted practice for tourists to pay for photo opportunities. As a journalist I hate to ask permission to take a picture because you lose the moment. I did pay the snake charmers and others and I did sneak some frames of folks but I really didn't feel right.
 
During our workshop we had one of our participants stand near a wall and then had all of our participants photograph so it became evident what it must be like to be on the other side of the camera. In fact the next time you race up to a subject and start shooting, consider how you may feel if you are busily trying to complete your work or tasks and groups of people kept on shooting frame after frame. To say the least it would be intimidating.
 
After being very frustrated I decided that there had to be a better way. It took time but patience in portraiture will be rewarded. Clearly if I was able to build a rapport with someone before attempting to photograph them the end result was positive. I found that if I approached someone and simply made chit chat and inquired about their wares or their lives that they were much more inclined to allow me to  photograph them.
 
I wanted to not simply be an observer with my camera but rather to enter someones personal space, and this took time, but in the end it worked.
It took me some time to get a clearer sense for the images I made during my sixth voyage to Antarctica with Seth Resnick during our Digital Photo Destinations workshop. Lacking the big moments that immediately stood out on previous voyages (Curiously only a few of these selects were taken during our most dramatic moment when we spent four continuous hours in Pleneau Bay or The Iceberg Graveyard, where we found not one but three ice arches.), this voyage was a quiet sustained build of repeatedly chasing several ideas (minimal spaces, sheltering skies, glacial abstractions, ice details). The quieter more sensitive nature of this work became clearer as I reflected upon the way the files were processed, with a softer touch. Even as I left Antarctica, I wasn't sure of exactly what I had, but the more time I spend with the work the more I begin to understand it. Antarctica's many moods and its elusive mysteries are what keep me longing to return.
Find out about our next Antarctica adventure. Email seth@digitalphotodestinations.
See Seth's Contact Sheet from Antarctica
Find out about new DPD adventures.
Notes From JP
I recently returned from my second exploration of the Atacama Desert in Argentina. In a contact sheet of new images, rather than seeing locations (Pumice Stone Fields, Dead Man's Salt Flat, Red Labyrinth, Tolar Grande, Salinas Grandes), I see ideas I'm developing and patterns of thought. My first impression is that I probably won't release most of these images, and perhaps only one or two as is, but the bottom row clearly indicates where I want to go with this material. Theses images are all fine images, but have I truly made them my own? Not yet. How would I do this? First, create a context (series or body of work) for them. Second, enhance them further, in some cases using special effects and compositing.
Find out about our next Atacama adventure.
Email seth@digitalphotodestinations.
Find out about new DPD adventures.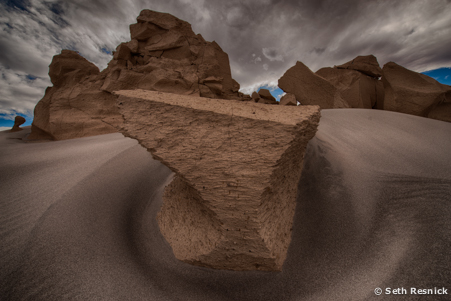 See Seth's contact sheet from the Atacama here.
Notes From Seth

The sky explodes with gold and fiery crimson, casting a glow on a landscape that no one would believe is natural. Only Photoshop could produce color like this and yet I see it with my own eyes. There is ethereal gold, bleeding out to pink, purple, blue, rose and peach. No one will believe that this is real, yet it is repeated over and over again. We are in the Atacama Desert in Argentina and it is more spectacular than I ever imagined.

Most of you have probably not heard of the Atacama Desert. It is one of my favorite places in the world to photograph. The Atacama Desert covers 600 miles from Peru's southern border into Northern Chile. The Atacama is the driest place on Earth with stretches that have never received rain. The Puna in Argentina has an average elevation of just under 15,000 feet and has sprawling areas of salt flats and some of the most amazing landscape any place on this planet.
 
The Atacama is filled with strangely seductive and shocking scenery. I have only felt this electric about landscape in two other places, Antarctica and Namibia. Here in the Atacama, I am in love with the unbelievable colors. One of my most mind blowing, favorite spots to shoot is Salinas Grandes. It is a magnificent expanse of salt deposits,  stunning pristine whiteness, filled with cobalt blue symmetrical patterns, against a dramatic sky and  beyond a photographers wildest expectations. It's all truly incredible and awesome to shoot.
 
One of my goals in the Atacama was the excitement of revisiting the Pumice Stone Fields. On my first adventure I found that it was very difficult to portray the vastness of this astounding location. On my return I realized I was making similar pictures that I made the year before and I was getting frustrated so I took a lesson from JP. I stopped shooting and I went back to the vehicle and played a video game while I regrouped. In 15 minutes I realized how silly it was to be sitting in a car at sunset in the Atacama but I had a clear mind and went back out and got my best images and bought back a new vision of the Stone Pumice Fields.
In preparation for my return to Argentina's Atacama Desert this coming December, I've been paring down my selects from my first trip last year. Within this set of images is a smaller set of images that suggests a way of seeing – animated sculptural forms making light and space visible and felt. (These words are not complete but they begin to describe what's going on.) This is what I'm going to focus on and hope to discover more about when I return. With practice we can learn to come up with many ideas, but in the end I think it's important to look/listen to the work you actually make and answer the calls within it, moving into them to pursue more depth and their connections to other things/ideas/emotions.
Find out about our next Atacama adventure. Email seth@digitalphotodestinations.
Find out about new DPD adventures.
While visiting friends at their new house in Carmelo, Uruguay I enjoyed making photographs to help me savor the experience more. Muchas gracias Marinuccis!
Find out about our next Iceland adventure. Email seth@digitalphotodestinations.
Find out about new DPD adventures.
In reviewing my Greenland 2013 Contact Sheet it's become even clearer to me that once you get certain kinds of successful shots the bar is raised for your future efforts. There are many good images here. But are they as good or better than other similar images I have, both from Greenland and from Antarctica? If not, why use them? (How many images do I really need? When do the new images draw attention away from old images – for better or for worse?) The answer to this depends on how I plan to use them. Since I have fewer images from Greenland than Antarctica (I've only visited it twice while I've visited Antarctica six times.), if I were assembling a body of work on Greenland, many of these would make the cut. Since I'm not currently planning on doing this, they have to work within the context of an Arctic/Antarctic project. That project has been on my mind for many years and is still in development. This set isn't enough to bring it to fruition. For now, I suspect I'll put most of them on hold possibly using a few for composites.
Find out about our next Iceland adventure. Email seth@digitalphotodestinations.
Find out about new DPD adventures.
See Seth's Contact Sheet from Greenland
Links
Search
Recent
Archive
Categories
Subscribe
Get the RSS Feed